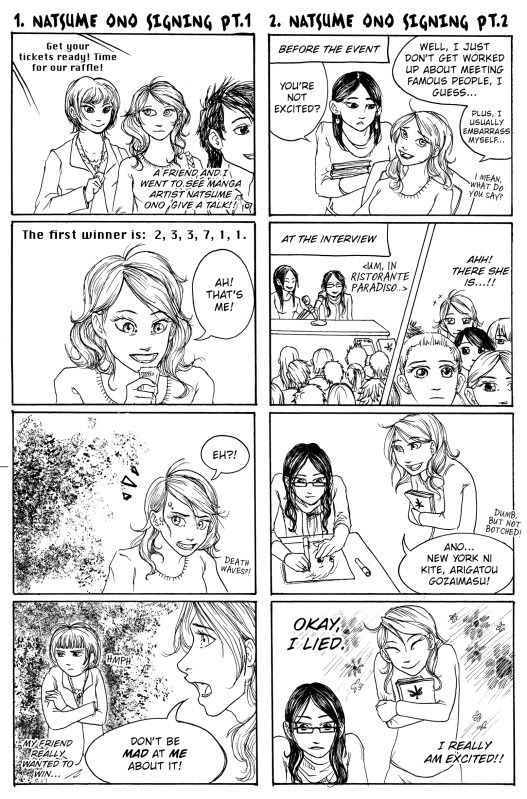 Ah, Natsume Ono. At first I honestly was not a huge fan of her artwork, but in
House of Five Leaves
her style marries perfectly with the setting, and I finally GOT IT. If you want a really great read, you should
check it out!
If you want a really depressing great read with no series commitment, you should look for
Not Simple

!
I was really sad when my friend wasn't happy for me when I won the raffle T_T
But I was really happy when Ono-sensei drew me a picture of Masa from
Five Leaves
!
I got a poster of the characters from
Gente
and a copy of her new book,
La Quinta Camera
: