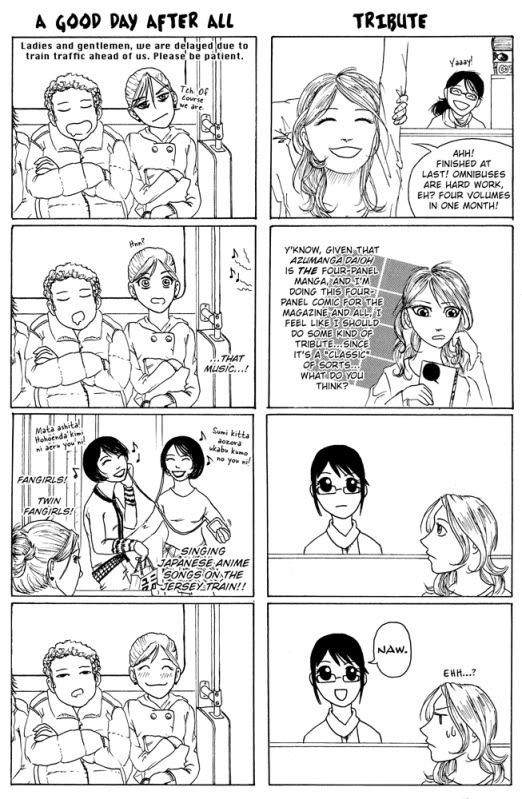 The girls on the train actually were singing this song, "Mata Ashita" from the
Ouran High School Host Club
character album, a regular favorite of the karaoke crew. Ah, the healing power of music. Or...nerdiness.
After I'd finished, JuYoun told me that the second strip doesn't make any sense unless you've read
Azumanga Daioh
. Possibly only if you've read the Yen Press version of
Azumanga Daioh
. Sorry, kids.