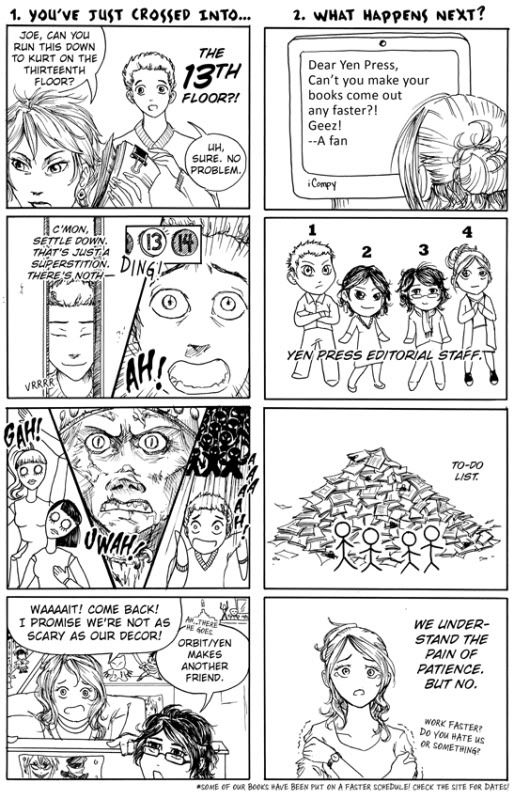 If only they'd let me gripe about people who read scanlations...
Also, no email I've ever received from a fan has such correct punctuation, grammar, and spelling. Perhaps if they put a little more effort into their sometimes very aggressive comments, I'd be less irritated.
There actually is an orc living in our conference room, btw. I also find him to be a bit terrifying.