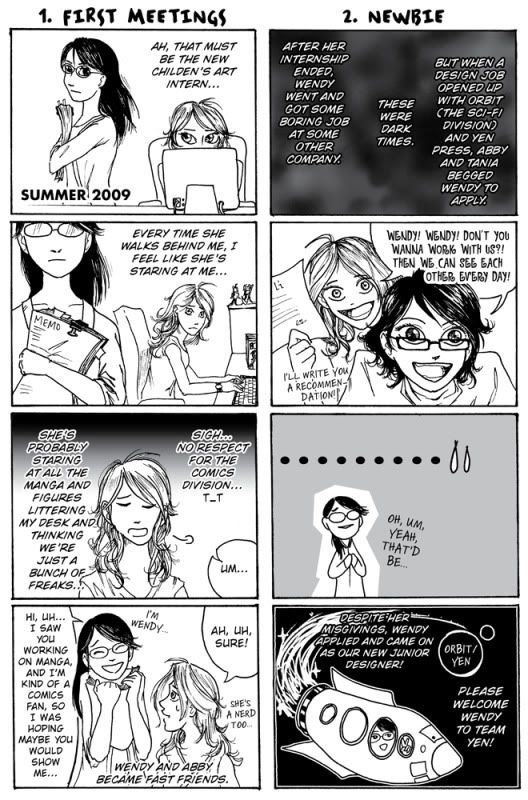 WENDY! WENDY! I get to introduce Wendy-chan!
So this is how Wendy and I first met. I think that reading our books rekindled her interest in Japanese comics. She's more of an expert on our competitors than I am...
Anyway, Wendy is awesome. Sometimes she brings me delicious pineapple buns from Brooklyn! And she collects Be@rbricks! And she makes cute stationery, magnets, buttons, etc. with her own original characters! So everyone please root for Wendy in her new job! May her talent explode all over the sci-fi division!!!