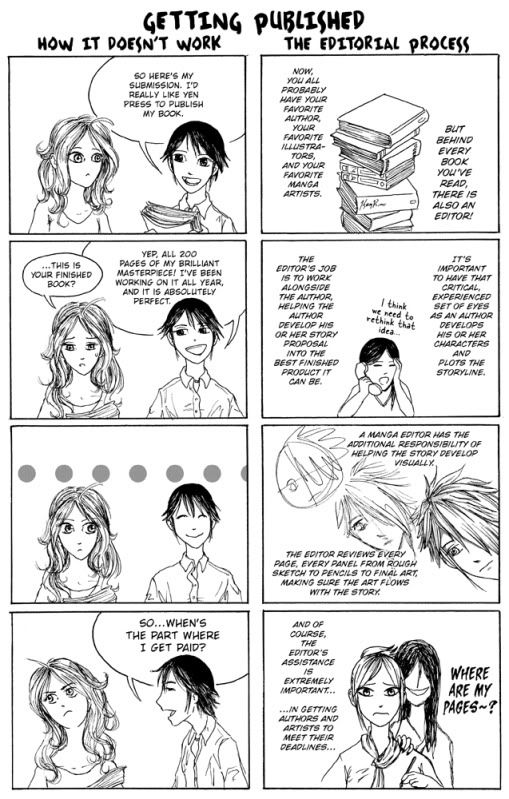 This is me venting about all the dumb submissions we get.
For anyone looking to get published in traditional publishing, the process is a little different. You need a polished manuscript and an agent if you're serious about getting your book in print.
And please, whoever you are, don't begin your pitch with "this is the most amazing thing you've ever read and trust me it's going to be a big hit and make you lots of money" when your story is unfinished and handwritten on notebook paper. Don't do it.